EBONYLIFE PLACE PROMOTIONS
Burger And Bourbon Mondays
We go together like Burgers & Bourbon.
Every Monday, join us for the ultimate American food and liquor experience. Our juicy mini-burgers come in five tantalizing flavours, so you can choose any three to delight your taste buds. Also, we've used barrel-aged American whiskey, called bourbon, to make the most delightful cocktails. So sit back, gaze across the Atlantic Ocean, and enjoy this Yankee dream.
Time: 6pm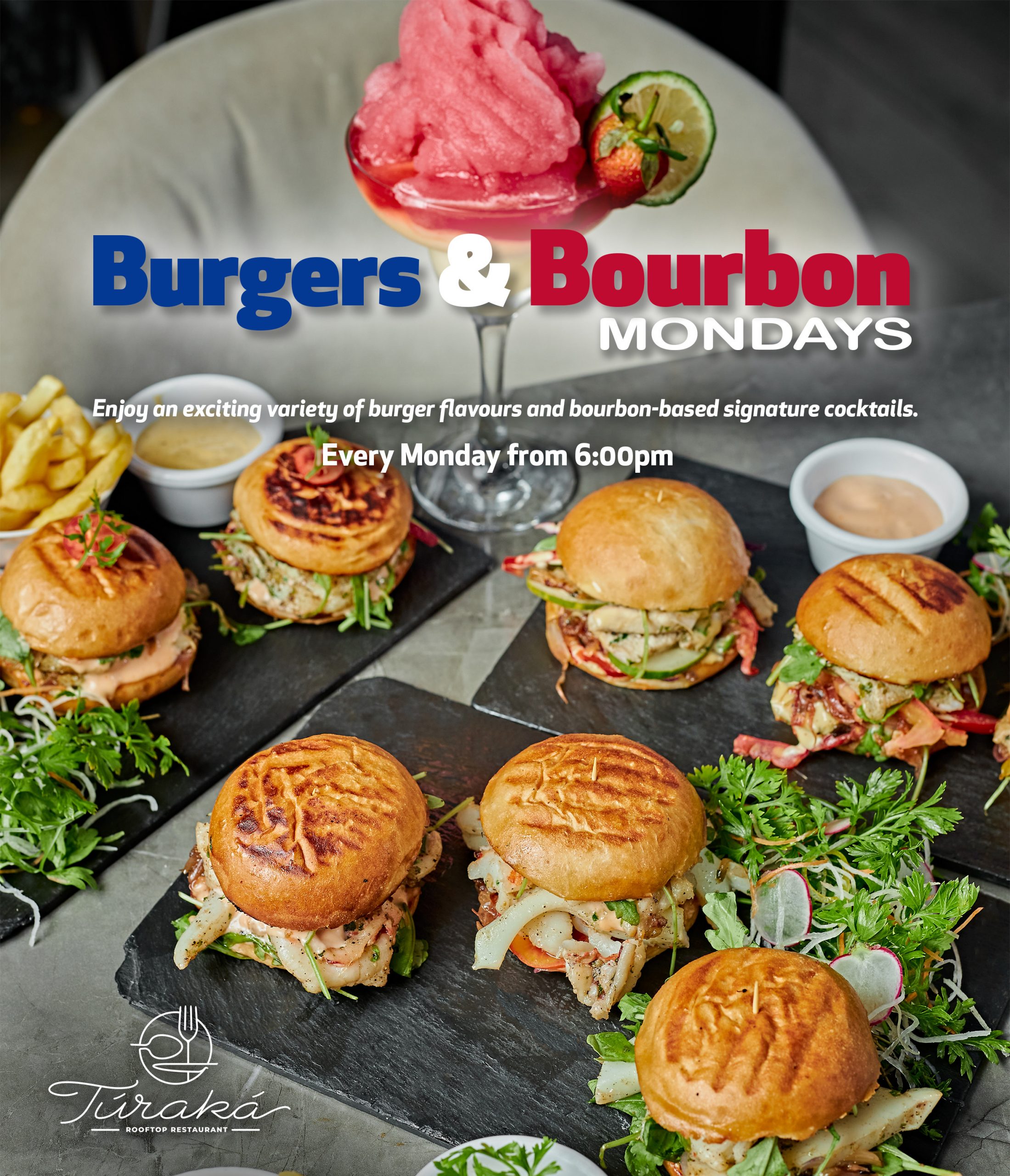 Tacos And Tequila Tuesdays
Every Tuesday, we head south of the US border for Tacos & Tequila!
Give your gringo tastebuds a Mexican street food adventure, when you gorge on our delicious taco varieties, such as Asun, Chicken, Seafood, Veggie and Beef. Turn up the heat with one of our new Tequila cocktails, while you enjoy stunning views of the Lagos skyline.
Time: 6:00 pm
Wings And Games Wednesdays
There's a wing for everyone, every Thursday at Turaka!
Come with friends to enjoy 5 luscious chicken wings in different flavours, from spicy to sweet 'n' sticky barbecue, while playing your favourite games. Celebrate every win with a refreshing signature cocktail and a great aerial view of the city.
Time: 6pm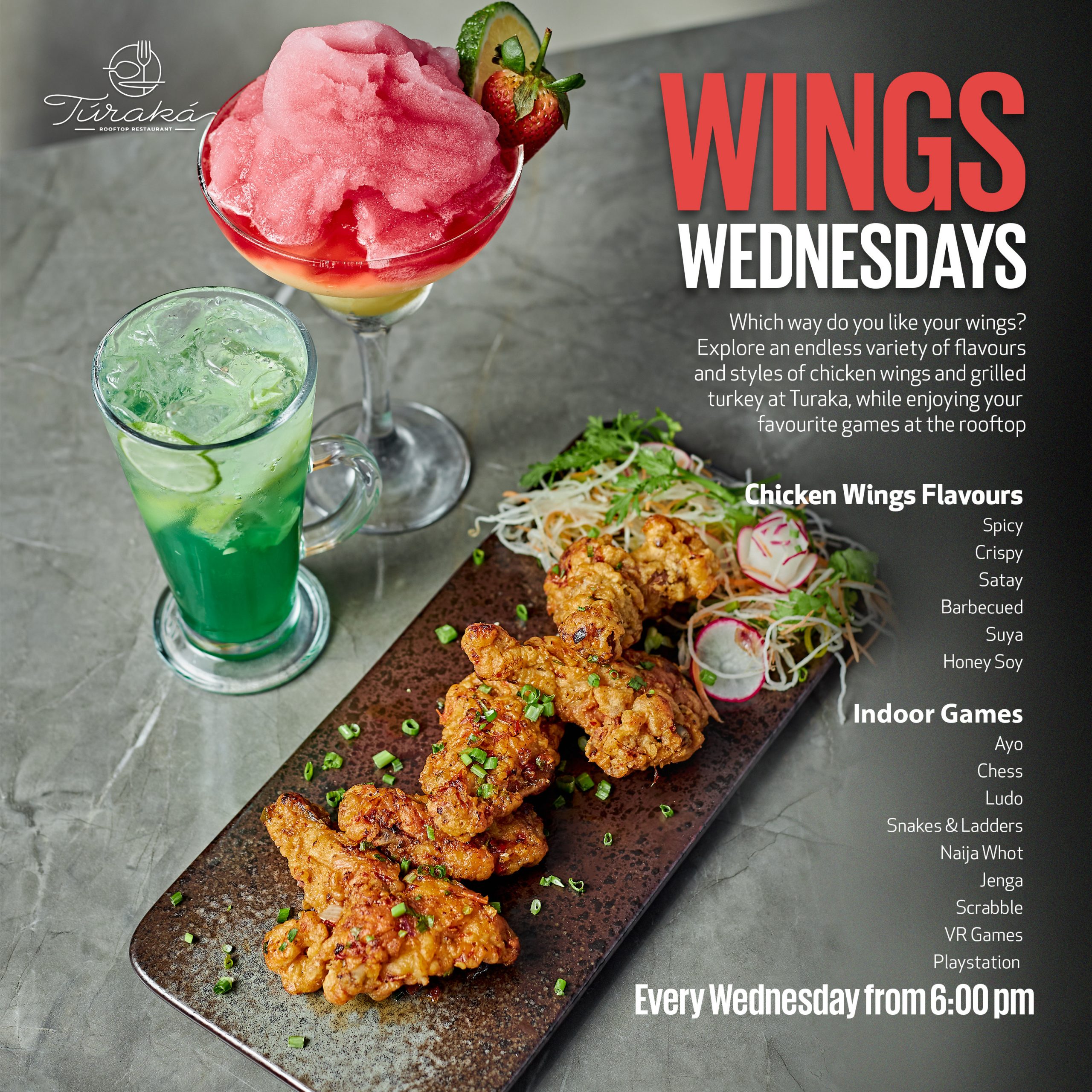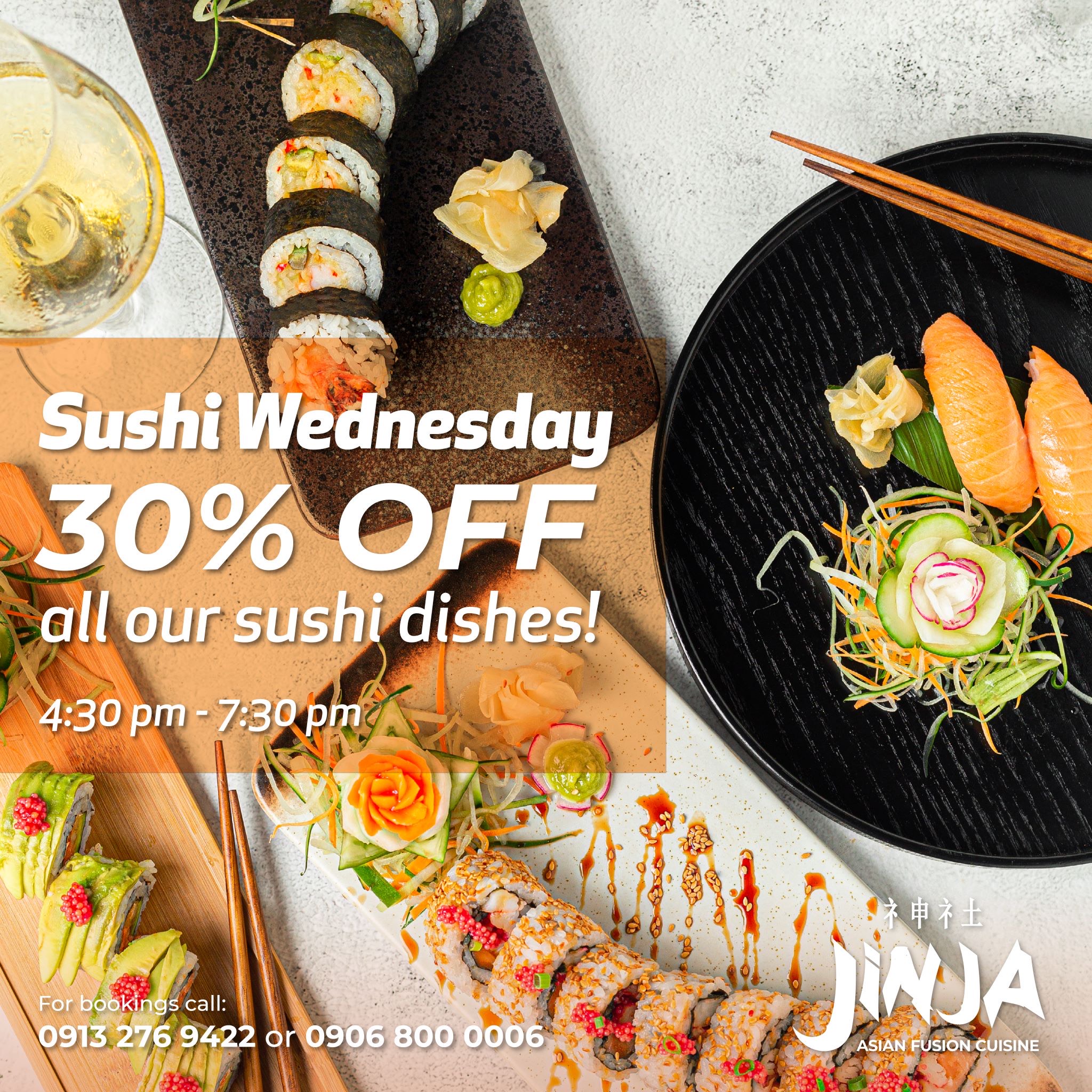 Every Thursday, start the weekend early with an unbeatable offer and the best signature cocktails on the island.
Treat yourself or a friend to amazing value with a FREE cocktail, every time you buy any of our delightfully curated drinks! Add the gorgeous view of the city skyline and the Atlantic Ocean, and it's the perfect way to wind up the week.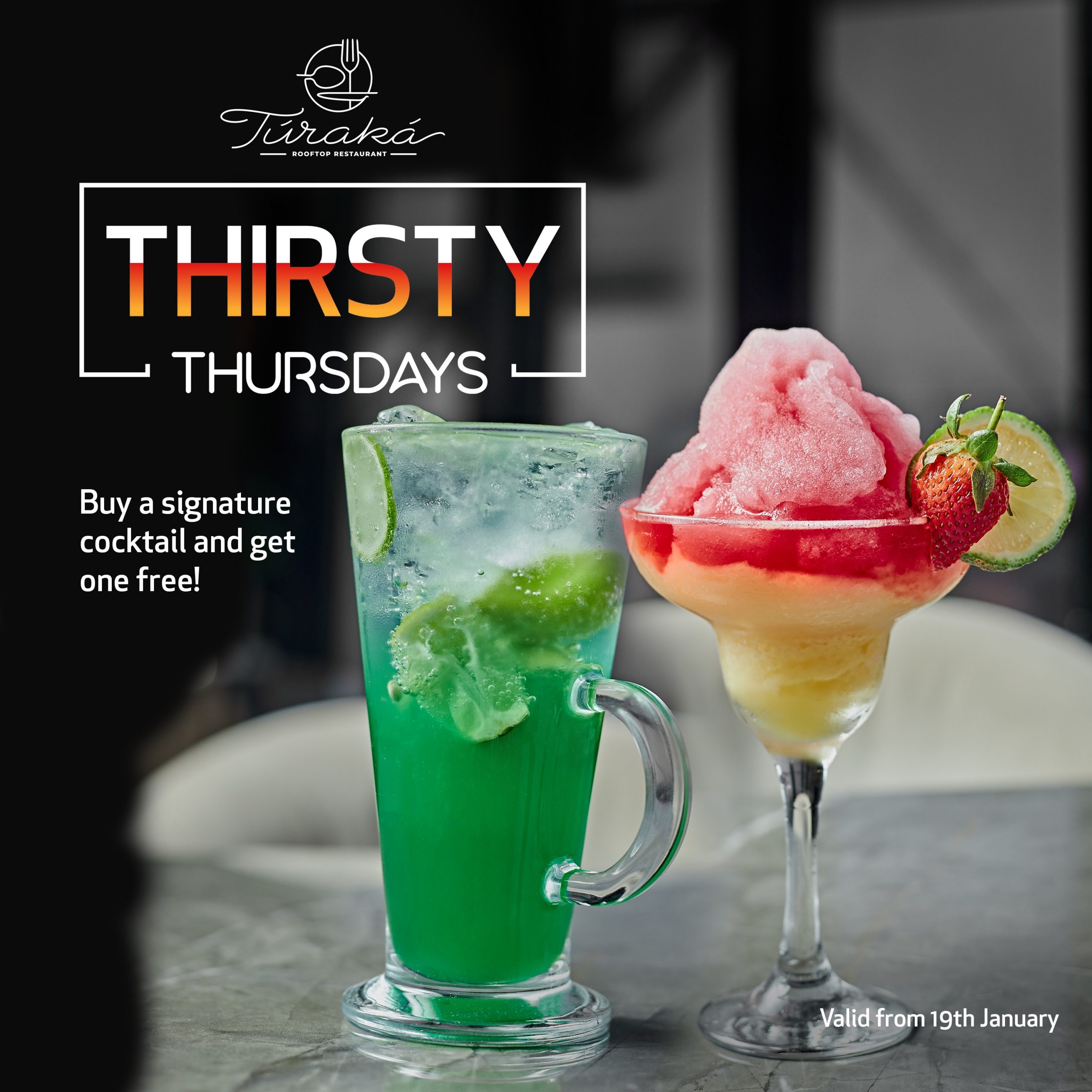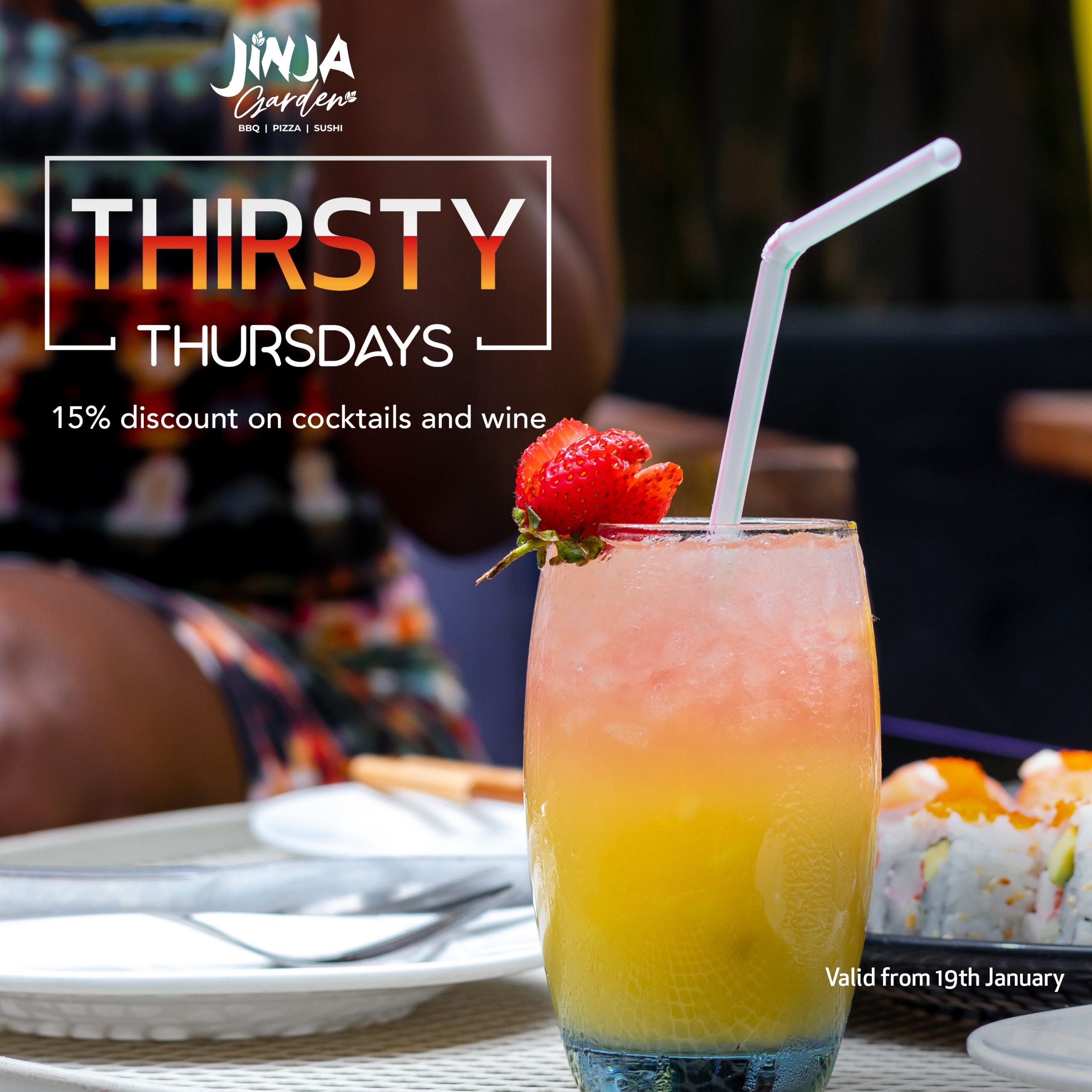 Thirsty Thursdays is our favourite day at Jinja Garden!
Every Thursday, quench your thirst with a delicious selection of cocktails and wine, at very special prices. Your waiter will help you to find the perfect partner for any of our mouth-watering BBQ, pizza and sushi, for an amazing taste experience.
Thursday at the movies just got more interesting!
It's now Thirsty Thursday and you get a FREE soft drink with every ₦5k you spend at the concession stand. Enjoy your meal in an extra-wide, reclining armchair with footrest and a cosy blanket, to give you the best movie experience in Lagos.
For showtimes and tickets, kindly visit www.ebonylifecinemas.com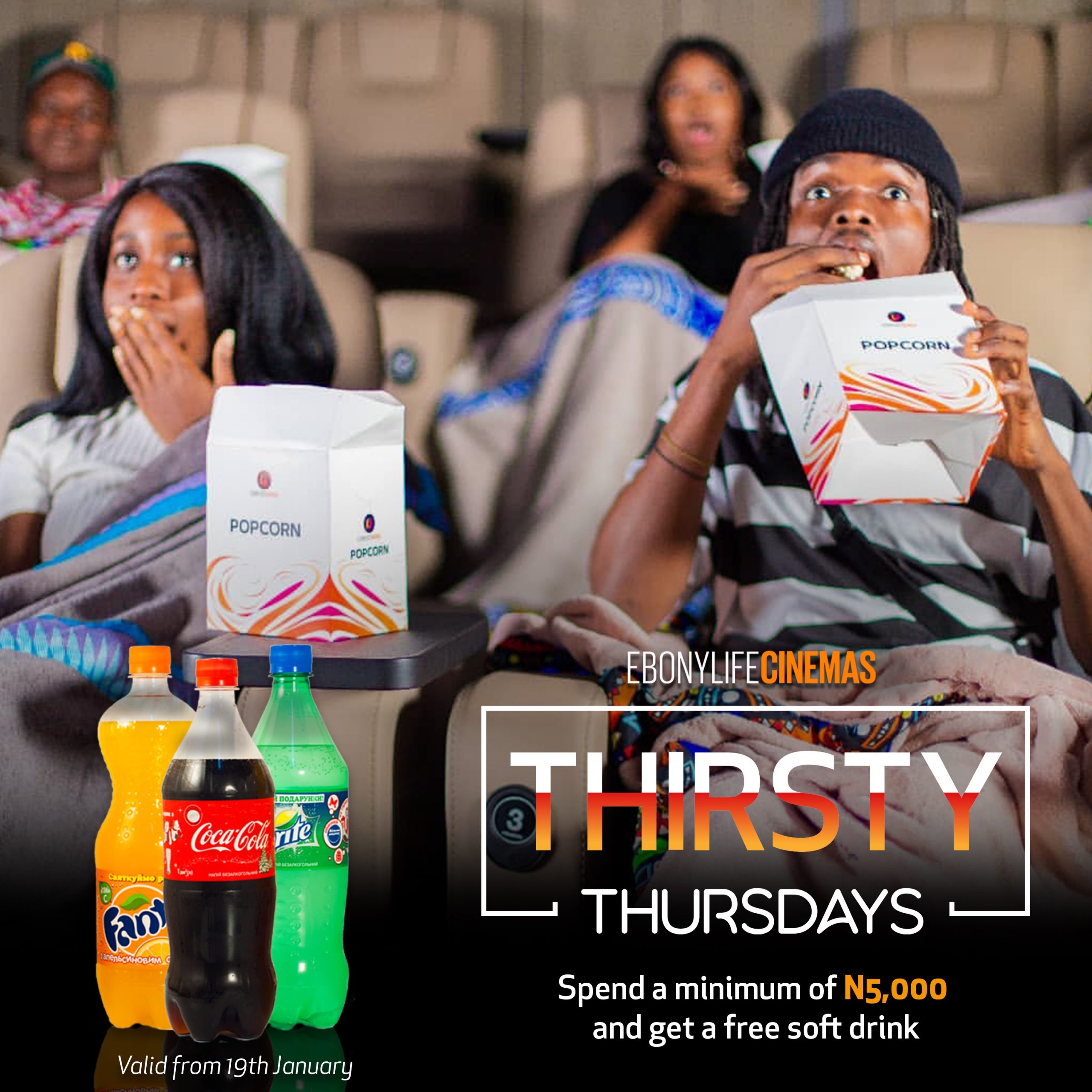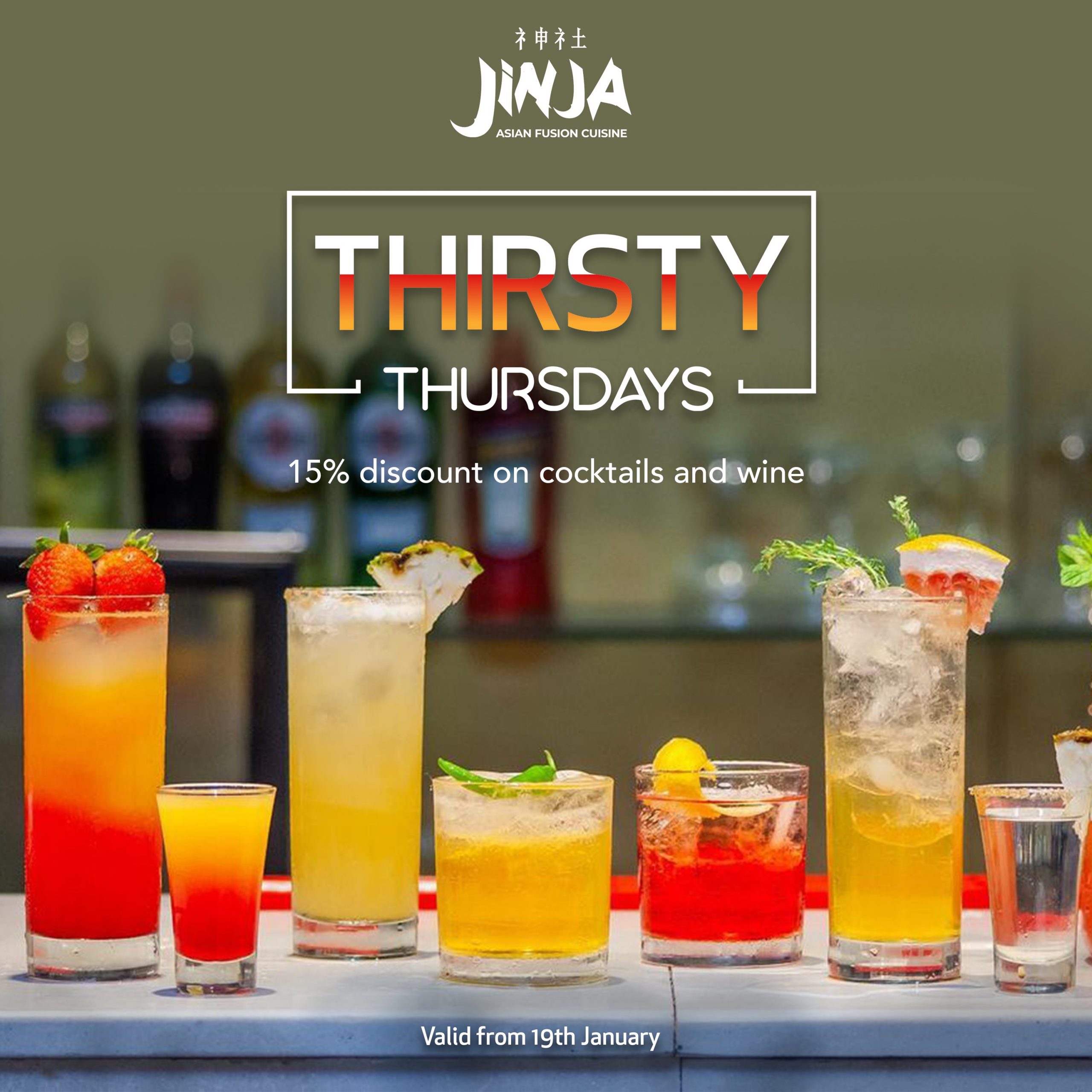 Why not see life through multi-coloured cocktail glasses?
Every Thursday, join us to enjoy a range of signature and classic cocktails and wines at 15% OFF.
Select your favourite Asian dishes from the menu and our waiters will be delighted to help you choose the perfect drink pairing for your meal, all at specially reduced prices.
Make your life more brewtiful, every Thursday at the White Orchid.
Enjoy a FREE beer when you order our flavour-packed platter from the lobby café, all day Thursday at the White Orchid. You don't have to be a hotel guest, just come through the lobby and head straight for the bar!